[one_two_first]
Why JDI
[separator margin_top='0′ margin_bottom='0′]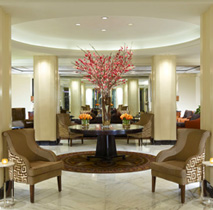 Our approach is unique. Why? Because it's honest, candid and transparent. It's not about us, it's about you.
Servant Leadership-The underlying theme in everything we do!
At JDI, we are servant leaders in everything we do. What does this mean? It means that whether in our company, with our clients, with our candidates or in our community; we believe that we are commissioned to do more than serve ourselves. All too often, we see companies that are self-serving, and the unfortunate result is companies hiring the wrong candidate, candidates accepting the wrong job, and executive search firms garnering a poor reputation.
At JDI you will see how Servant Leadership manifests itself in our office.
Also, the cost of a bad hire can cost 10x as much as working with a hotel executive recruiter. Find out why here.
[/one_two_first]
[one_two_last]
JDI's Commitment to the Community & Itself
[separator margin_top='0′ margin_bottom='0′]
CLIENTS: We consider ourselves an extension of your company. We want to help add value to your company be helping uncover the best talent in the industry for you. Our priority is not to "make a placement", but is to find the best candidate for your company. If we learn something that makes one of our candidate's the wrong fit for your company, we will be honest and tell you.
CANDIDATES: We consider ourselves your personal career consultant, and we want to be a part of your success. We will offer you advice and feedback that is honest, candid, and true. We want to contribute to a better life for you, both professionally and personally. We care about your career, your family, and your goals.
COMMUNITY: As a result of our Servant Leadership, we also believe in helping the community and the world around us. At JDI, we give 10% of all of our profits to non-profit organizations in an effort to better serve our community and the world we live in. Please feel good that by doing business with JDI, you're a part of this contribution!
COMPANY: We share our career goals, as well as our personal goals, and we hold each other accountable. We do not compromise when it comes to our honesty, integrity, transparency, candidness, and generosity. At JDI, we believe in a work hard, play hard mindset.
[/one_two_last]
[clear]